Links
Denbies Wine Estate
London Road, Dorking, Surrey, RH5 6AA Tel 01306 876616
The Jointure Studios
11 South Street, Ditchling, Sussex, BN6 8UQ Tel 01273 841 244
Dorking Group of of Artists
The Dorking Group of Artists is a society whose members enjoy practising their artistic skills, expertise and interests in the company of friendly like minded companions.
Artists in Residence
An art consultancy specialising in architecture and garden portraits, produced to commission for both private and business clients.
The Society for All Artists
An online resource for materials advice and classes in order to help people become better artists.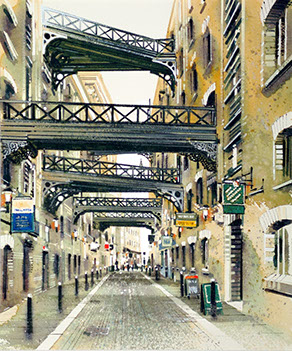 All work shown ©Ben Manchipp